XHHW/ XHHW-2 Electrical Industrial Cable
XHHW/XHHW-2 Cable is a designation for specific electrical wire and cable
Application
XHHW is an alphabetism or initialism which stands for "XLPE (cross-linked polyethylene) High Heatresistant Water-resistant." XHHW is a designation for a specific insulation material, temperature rating, and condition of use (suitable for wet locations) for electrical wire and cable. Wires with XHHW insulation are commonly used in the alternating current (AC) electrical distribution systems of commercial, institutional, and industrial buildings and installations, usually at voltage levels (potential difference or electromotive force) ranging from 110-600 Volts. This type of insulation is used for both copper and aluminum conductors which are either solid or stranded, depending on size. According to Underwriters Laboratories (UL) Standard 44, XHHW insulation is suitable for use in dry locations up to 90° C (194° F), or wet locations up to 75° C (167° F).
XHHW-2 insulation, which is similar to XHHW, is suitable for use in dry or wet locations up to 90° C (194° F).
UL 44 ,ASTM-B3,ASTM B 230 , ASTM B 231 ,ASTM B 800 , ASTM B 801 ,ASTM-B787,NEMA WC70/ICEA S-95-658.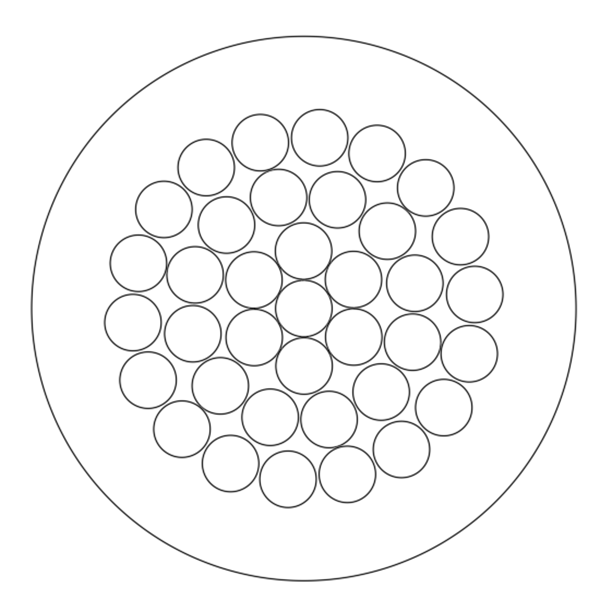 Conductor: Plain annealed copper conductor or aluminium or aluminium alloy 8000 series
Insulation: Crosslinked polyethylene(XLPE). High heat-resistant, water-resistant.
Rated voltages: 600V.
Maximum conductor temperature:
XHHW: 90℃ dry or 75℃ wet .
XHHW-2: 90℃ dry or wet .
Colors: Offered in black, white, red, orange, gray, yellow, green, blue. Striped pattern available in all colors. Standard is black.
Size
AWG or MCM
Conductor Construction
Approx. Overall Diameter
mm
Approx. Weight of Cable(CU)
kg/km
Approx. Weight of Cable(AL/AL ALLOY)
kg/km
Maximum Conductor DC Resistance 20℃(CU)
Ω/km
Maximum Conductor DC Resistance 20℃(AL/AL ALLOY)
Ω/km
No. of Strands
14
solid
3.15
24
/
8.45
/
12
solid
3.58
36
/
5.31
/
10
solid
4.11
55
/
3.343
/
8
solid
5.55
91
/
2.102
/
6
solid
6.4
138
/
1.322
/
14
7
3.37
26
/
8.63
/
12
7
3.85
39
/
5.46
/
10
7
4.46
58
/
3.42
/
8
7
5.99
96
/
2.144
/
6
7
6.95
146
62
3.348
2.211
4
7
8.04
220
86
0.8481
1.39
3
7
8.75
274
103
0.673
1.1
2
7
9.54
341
128
0.5335
0.8745
1
19
10.94
434
164
0.423
0.6934
1/0
19
11.94
541
199
0.3354
0.5498
2/0
19
13.07
674
243
0.266
0.4361
3/0
19
14.33
842
298
0.211
0.345
4/0
19
15.75
1053
368
0.167
0.277
250
37
17.93
1247
440
0.141
0.232
300
37
19.33
1486
519
0.118
0.1935
350
37
20.62
1725
597
0.1011
0.1659
400
37
21.82
1963
673
0.0886
0.145
500
37
24
2439
827
0.0787
0.1289
600
61
26.75
2946
1010
0.059
0.0968
750
61
29.44
3660
1240
0.0473
0.0774
1000
61
33.35
4845
1622
0.0354
0.058