UL Standard PVC Insulated Building Wire
Application
THHN/THWN conductors are primarily used in conduit and cable trays for services, feeders, and branch circuits in commercial or industrial applications as specified in the National Electrical Code. Voltage for all applications is 600 volts.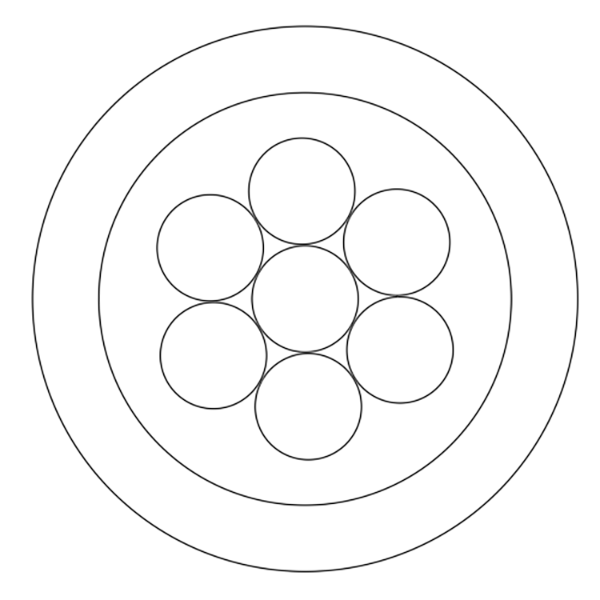 Conductor
1): Plain annealed solid copper conductor (Sizes: 14-10AWG)
2): Plain annealed stranded Class B copper conductor (Sizes: 14-1AWG)
3): Plain annealed stranded Compressed Class B copper conductor (Sizes: 2/0-1000AWG)
Insulation
Polyvinyl chloride (PVC)
Jacket
Nylon
Rated voltages: 600V.
Maximum conductor temperature:
THHN: 90℃ dry 90℃. THWN:75℃ dry or wet , 75℃.
In Oil (Gasoline and Oil resistant I I ) : 75℃.
Features:
Good resistance to moisture, heat, oil, gasoline, chemicals and grease.
Suitable for installation where thermal overload exists.
Strict quality control during manufacturing process.
Flame retardant, UL listed as VW-1.
Smooth nylon jacket aids in easier pulling.
Superior abrasion and mechanical properties.
Installation: For installation in conduit and raceways. Available colors are red, white, blue, green, black, green/yellow etc.
Size
AWG or MCM
Construction
Nominal Overall Diameter
mm
Minimum thickness of nylon jacket
mm
Average Thickness of PVC Insulation
mm
Approximate Overall Diameter
mm
Approximate Weight of Cable
kg/km
No. of Strands
Dia of wires
mm
14
solid
1.63
2.63
0.1
0.38
2.63
23.4
12
solid
2.05
3.06
0.1
0.38
3.06
36
10
solid
2.59
3.81
0.1
0.51
3.81
56
14
7
0.62
2.86
0.1
0.38
2.86
24.5
12
7
0.78
3.34
0.1
0.38
3.34
36.7
10
7
0.98
4.18
0.1
0.51
4.18
57.8
8
7
1.23
5.52
0.13
0.76
5.52
95.5
6
7
1.56
6.48
0.13
0.76
6.48
144
4
7
1.96
8.24
0.15
1.02
8.24
229
3
7
2.2
8.96
0.15
1.02
8.96
282.7
2
7
2.47
9.8
0.15
1.02
9.8
352.3
1
19
1.69
11.1
0.18
1.27
11.1
450.7
1/0
19
1.89
12.08
0.18
1.27
12.08
554
2/0
19
2.13
13.34
0.18
1.27
13.34
692.2
3/0
19
2.39
14.64
0.18
1.27
14.64
859.5
4/0
19
2.68
16.04
0.18
1.27
16.04
1067
250
37
2.09
17.79
0.2
1.52
17.79
1280
300
37
2.29
19.09
0.2
1.52
19.09
1521
350
37
2.47
20.39
0.2
1.52
20.39
1757
400
37
2.64
21.49
0.2
1.52
21.49
1996
500
37
2.95
23.59
0.2
1.52
23.59
2469
600
61
2.52
26.17
0.23
1.78
26.17
2994
750
61
2.82
28.77
0.23
1.78
28.77
3718
1000
61
3.25
32.57
0.23
1.78
32.57
4891