H01N2-D Flexible copper wire rubber cable
Application
These cables are used as a connection to welding robots in the automotive industry, shipyards and for manually/automatically operated lines and spot welding. The robust cable structure makes them resistant to low and high temperatures, ozone and radiation, oils, acids, fats and petrols.
IEC 60245、 GB/T5013.6 、BS EN 50525-2-81 、DIN、 VDE etc.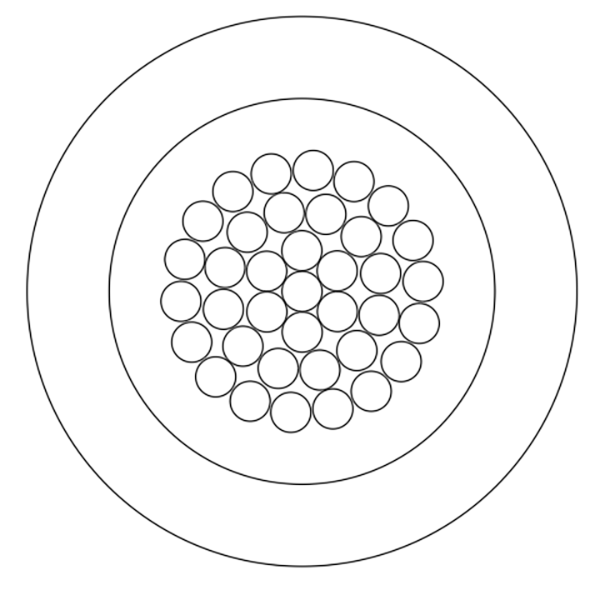 Conductor: Plain annealed flexible copper wire (Class 6, according to BS EN 60228)
Separator: PET (Polyester Tape)
Sheath: Rubber compound, Type EM5 according to BS EN 50363, the cover can consist of one or two layer.
Voltage Rated: 100V.
Voltage Test (50Hz): 1000V.
Temperature Rating: Fixed: -40°C to +85°C, Flexed: -20°C to +85°C.
Minimum Bending Radius: Fixed: 4 x overall diameter; Flexed: 6 x overall diameter.
Nominal Cross-sectional area
mm2
Max. Diameter of wire
mm
Nominal Thickness of Sheath
mm
Average Overall Diameter
mm
Maximum DC Resistance at 20℃
Ω/km
Min.
Max.
Tinned copper
Untinned copper
10
0.21
1.2
6.2
7.8
1.95
1.91
16
1.2
7.3
9.1
1.24
1.21
25
1.2
8.6
10.8
0.795
0.78
35
1.2
9.8
12.3
0.565
0.554
50
1.5
11.9
14.8
0.393
0.386
70
1.5
13.6
17
0.277
0.272
95
1.8
15.6
19.5
0.21
0.206
120
1.8
17.2
21.6
0.164
0.161
150
1.8
18.8
23.5
0.132
0.129
185
1.8
20.4
25.5
0.108
0.106